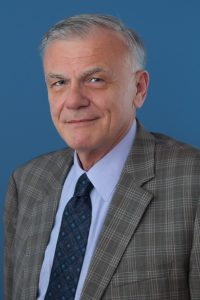 I graduated from the School of Medicine, University of Zagreb in 1977. I finished my post-graduate study of neurology at the School of Medicine, University of Zagreb in 1983, followed by a neurology specialist exam in 1984.
In 1990, I defended my master's thesis in neurology titled A Comparative Study of Cerebrovascular Insult In Urban and Rural Population. The research was conducted in Podravina. From 1985 to 1994, I was a manager at the Neurology Department of the General Hospital in Koprivnica, and in 1994, I managed neurology department activities for the Municipal Hospital in Koprivnica.
I have worked at the Institute for Systemically Conditioned Psychological Disorders (Psychiatric Hospital Vrapče) since 1994, and in 1998 I was appointed manager for the Center for Sleeping Disorders at the Psychiatric Hospital Vrapče.
I defended my doctor's thesis in 2007 at the School of Medicine, University of Zagreb titled The Influence of Specific Forms of Sensory Stimulation On Wakefulness Following Sleep Deprivation.
I completed my sleep medicine education at the European Sleep Research Society in Ingolstadt and Lisbon, at the World Association of Sleep Medicine (WASM) in Prague, and at the European Respiratory Society (ERS) in Vienna and Stockholm.
My professional and scientific interest is in the field of sleep medicine and epileptology. I have published multiple professional and scientific papers in internationally recognized magazines and have taken part in Croatian and international congresses in the field of somnology, epileptology, and neurology. My published papers include original works, clinical observations, and overview articles.
In 2010, the Croatian Somnology Society awarded me the certificate of sleep medicine specialist somnologist for my long-time efforts in promoting sleep medicine and staff education in this new medical discipline.
In 2011, the minister for healthcare awarded me the title of Primarius.
I have served one term as President of the Physicians Association, Koprivnica branch.
I have been a member of the Ethics Commission at the Psychiatric Hospital Vrapče for two terms.
I have served as vice-president of the Croatian Society for Sleep Medicine for two terms. I am a member of the Croatian Neurological Society and the European Sleep Research Society.
At the Croatian Epilepsy Association, I served as president of the Regulatory Committee for 10 years, a member of the presidency of the Croatian Epilepsy League, and for several occasions the president of the assembly.
I am an active member of the group of experts for European-level sleep medicine promotion: Central European Sleep Experts Group.
I am an associate of the Public Health Institute of Zagreb on the bio-meteorological prognosis project.